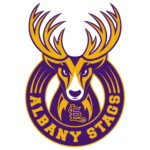 The Albany Stags are a Sweetlax Regional Program located in Albany, New York.
Albany Stags was formed to make players better and to help them realize their full potential while learning in a positive environment!
"Our philosophy is simple — You take talented players, put them with highly experienced coaches and give them a very positive environment.  In this environment, these players are able to achieve or exceed their goals and expectations"
Matching top high school players to the highest level Division I College Coaching with the intent of giving the athletes the necessary skills and confidence to compete at their next level!
We want to make players better while learning in a positive and supportive environment!
For more information on Sweetlax visit www.sweetlaxlacrosse.com